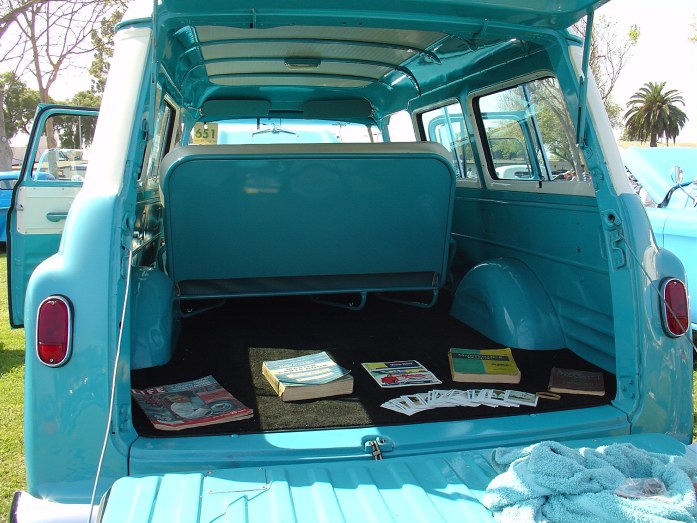 Above is another pic of the rear with the tail gate down. The rear seat is slid up to the middle position. Anyone know where I can get a middle seat frame?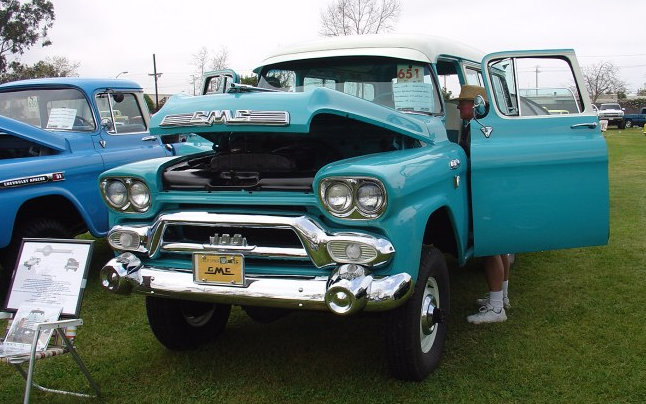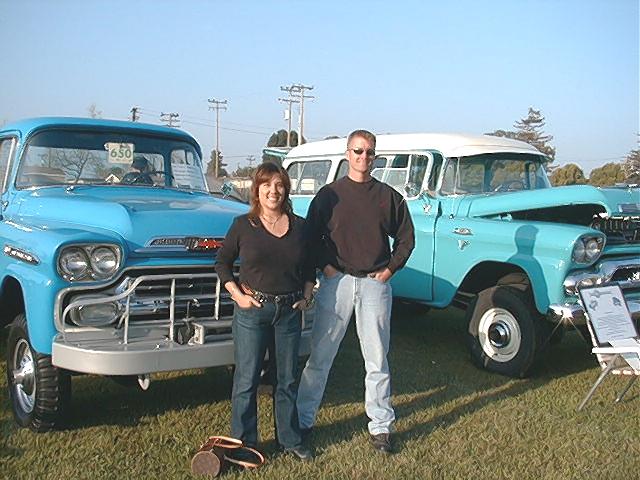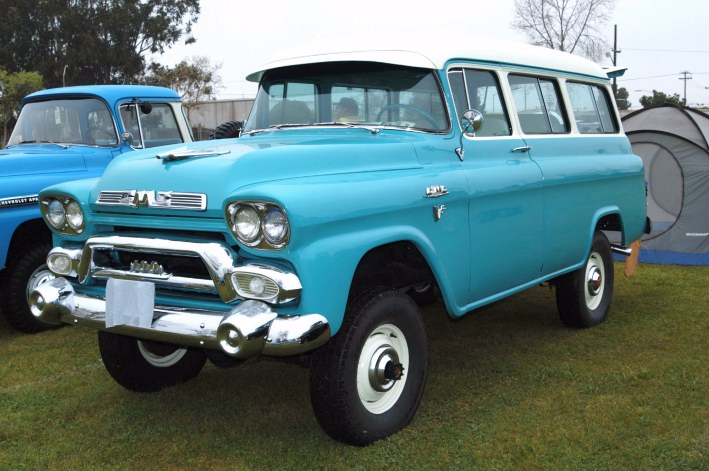 Yeah I pitched a tent and camped out... I was the guard dog watching the trucks over night.

Here's a pic from the Santa Maria Truck Show. Maybe that's a judge looking inside? My Buddy and his wife each drove a pickup there. One was a 1958 GMC pure stock. It's a really nice looking pickup! He won "Best 55-59 Pickup" His other is a killer all original 1959 chevy factory Napco w/ only 22 thousand original miles! The only thing new on it is the exterior paint which is the original factory color. He took 2nd place 4x4 55-59 pickups. Ist place went to a custom 57 chevy pickup that was on a full size blazer frame and it was painted red with flames. Three REAL Napco trucks (4x4) were in the show, all of the others were custom 4x4's. A bunch of us from the Napco Owners Group all hung out together, we all had a great time and a lot of fun! Below shows two Napco Members and the 59 chevy Napco Pickup with my Burb.