Here's a little bit of a view of the generator driven power steering pump for 6-cyl only. (Very rare!)
Mark says that the NAPCO hardware, brakes, etc all seem ok, and the truck was running when Mark's brother owned it the first time. Since the engine had a knock in it, it was parked.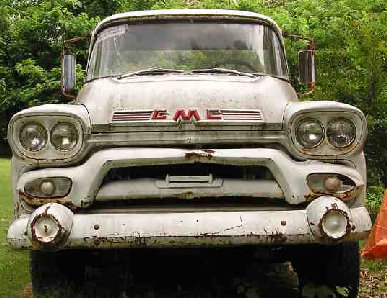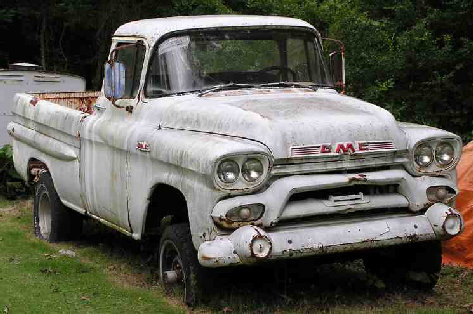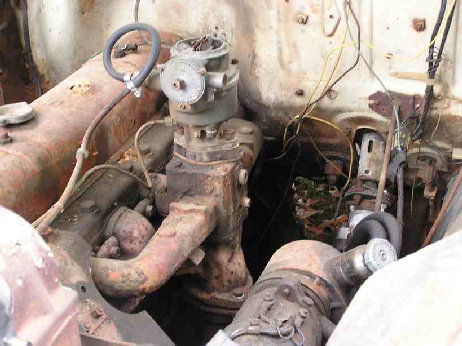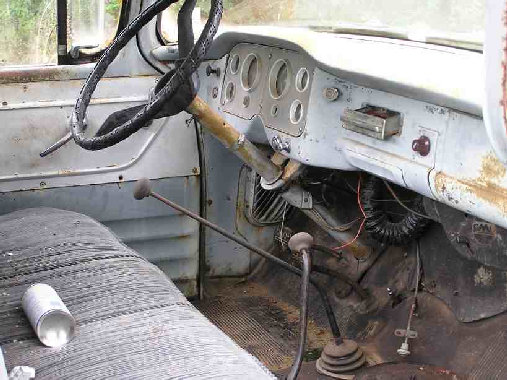 Mark Noakes now owns this 58 GMC big back window cab, short bed wideside, 1/2 ton factory built NAPCO pickup with a 270 6 cylinder, 4-speed. It's unusual as it is but also has (rare) factory original power steering (generator driven).
The trim level is base and it does not have a radio. It has 85K miles on it. Mark's brother owned it for a while, sold it during a shortage of funds, and then Mark bought it back when he found it again a few years later. (lucky guy!)
It should be a good base for a first class high grade restoration. Mark says that he will almost certainly upgrade it to the deluxe trim level and find an original radio. However, It will have to wait until Mark's 58 Chevy Suburban restification project currently underway is complete. (chevy comes 1st??? whats that about?) Just kidding!
I can't wait to see the end result, I'm sure Mark will please us all. Mark hurry up on that chevy!!